Getting to your dream body has never been easier…
Tired of not seeing the results you want?
👇🏽Access all the guidance you need, NOW👇🏽
With the custom WE Phit app all your progress is centralized and shared immediately!
Coach-to-client communication is seamless. 👌👌👌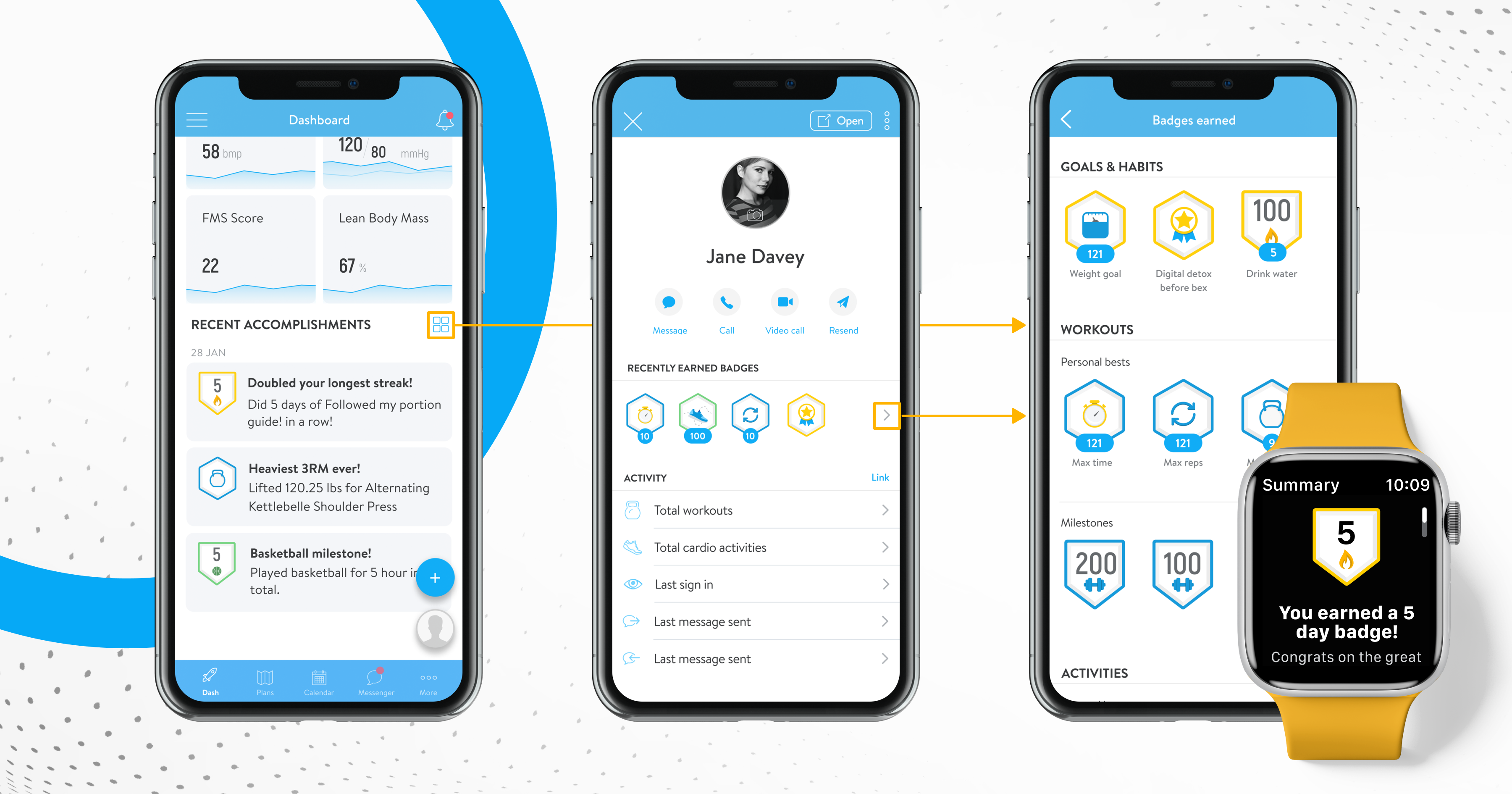 This means that you get access to…
✔️The max muscle diet – An eating system providing you with guidance on the necessary nutrients to maximize your muscle-building ability and incinerate 🔥 fat while maintaining muscle mass💪.

✔️Progressive Profusion programming – The most effective training principle for making progress in muscle building that has been acclaimed by leaders in the muscle building field such as Brad Schoenfeld. This training system will maximize your efficiency so that you make the most out of your workouts, in the least amount of time.
✔️OWNERSHIP – As your coach, you will get every bit of me to hold you accountable to your goals. I will educate you on the habits necessary to develop a routine and regular behaviors that will prime you for success. Your mindset will be upgraded to COMPLETE OWNERSHIP of your results – this is when you've developed the ALPHA mindset. At that point, I can no longer be credited for your results because you earned them from a complete change of character.
These combined are a $3,060 dollar value – the equal of working with a MASTER personal trainer 5 times a week for JUST 1 month.
You have the opportunity to access them ALL through these affordable coaching programs.
👇🏽Book a FREE consult. Start your journey to becoming an ALPHA👇🏽
FAQs
Frequently asked questions
Do I need to have a gym membership?
Nope! You will learn how to make REAL progress from anywhere. This means you don't need to have access to a gym or any training equipment.
How much of a time commitment is required?
ATLEAST 2 hours per week. If you're able to do that then being an ALPHA is at your fingertips.
Can women join the program?
What if I'm not sure if I'm ready to join?
I want you to ask yourself this question: How much does this cost(note cost, not price)? Some time and effort? In exchange for a lifetime of change? Sounds more than fair to me…
Do you want to go back to the same old life, same old routines, same old frustrations, OR is this something you want to change right now? Today you have this choice to make.