Getting to your dream body has never been easier…
Tired of aimlessly working with 0 proof of results?
👇🏽Access all the proof you need, NOW👇🏽
With the custom WE Phit app all your progress is centralized and shared immediately!
Coach-to-client communication is seamless. 👌👌👌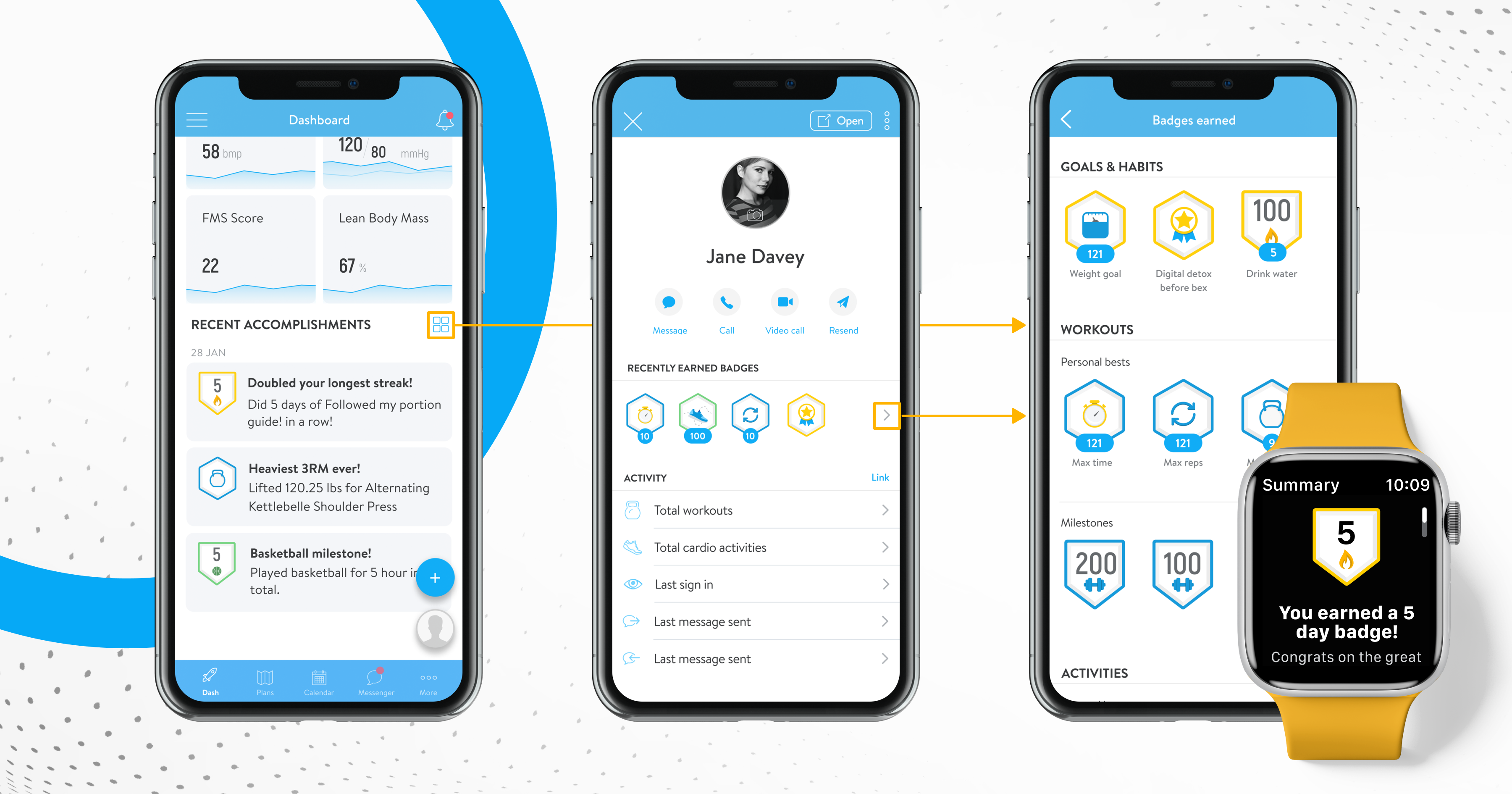 This means that you get…
👉🏻 ELITE accountability ($29 Value). Using the latest science on behavior change, environmental influence, and habit formation to maximize your adherence to your path.
👉🏻 Precision Protocol Workouts ($49 Value). Your diet will be designed so that you can crush your goals while living your best life.
👉🏻 The WE Phit dream body Guide ($189 Value). Access all the teachings on exercise performance, nutrition, mindset, and lifestyle optimization. Everything you need to know to build your best body and LIVE YOUR BEST LIFE.
👇🏽Book a FREE consult. Start your journey to your dream body👇🏽
Choose from any 3 of our ELITE dream body bundles
I'm more fortunate than most.
The path to my dream body was more straightforward than most.
Was I just lucky and blessed with good genes?
I highly doubt it.
Metabolic diseases plague my family.
The traumatic experience of watching my aunt fight for her life after a stroke made me obsessive about my health.
In high school I dove into any sport I could find:
Basketball, track, volleyball, swimming – I did it all.
I was terrified of falling victim to hereditary morbidities!
I watched my diet, took P.E. and Nutrition courses, and decided to go into healthcare.
I hired a coach and competed in bodybuilding competitions.
I invested thousands in fitness, nutrition, and health education.
My immense blessings inspired me to help others enjoy the same privileges.
THIS is why I started WE Phitness!
We are removing the barrier to you dropping those 50 lbs. or gaining 10 lbs of muscle.
I want YOU to LIVE 👏 YOUR 👏 BEST 👏 LIFE 👏 !
👇🏽Book a FREE consult. Start your journey to YOUR BEST LIFE👇🏽